Automotive Schools in Florida
Overview of Auto Mechanic Schools in Florida
Florida is home to beautiful beaches, sunshine, the Daytona 500, and a booming automotive industry. With a large population and a culture that loves cars, it's only natural that you find some of the largest and most prestigious automotive schools in Florida. From marine to motorcycle to NASCAR and more, the Sunshine State has plenty to offer the aspiring mechanic.
List of Auto Mechanic Schools in Florida
American Advanced Technicians Institute, Hialeah, FL
Atlantic Technical College, Coconut Creek, FL
Charlotte Technical College, Port Charlotte, FL
J Tech Institute, Jacksonville, FL
Lake Technical College, Eustis, FL
Lively Technical Center, Tallahassee, FL
Manatee Technical College, FL
Marchman Technical College, New Port Richey, FL
Marine Mechanics Institute, Orlando, FL
McFatter Technical College, Davie, FL
Mech-Tech Institute, Orlando, FL
Motorcycle Mechanics Institute, Orlando, FL
Palm Beach State College, FL
Pinellas Technical College, FL
Sheridan Technical College, Pembroke Pines, FL
Suncoast Technical College, FL
Universal Technical Institute, Orlando, FL
Withlacoochee Technical College, Inverness, FL
Working as an Auto Mechanic in Florida
Florida is a great place to find and attend an auto mechanic school, but it is also a great place to find a career after graduating. The auto industry in Florida is one of the largest in the country and is projected to continue growing. This will likely create a shortage of skilled mechanics that presents opportunities for those with an associates or certificate from a trade school.
According to the Bureau of Labor Statistics (BLS), the average annual wage for automotive service technicians and mechanics in Florida is $39,410 with the top 10% earning over $62,000 per year. The BLS also tells us that there are over 46,000 total technician and mechanic positions in the state of Florida. This is significantly higher than most of the states in the United States. According to Labor Market Information (LMI), Florida is projected to have a growth rate of 13% in mechanic jobs by 2026, which is double that of the nation as a whole.
One of the great advantages of the mechanic schools in Florida is that they offer a wide variety of degrees and specializations. Attending a school in Florida can earn you a mechanic degree with a specialty in diesel, marine, motorcycle, general automotive and more. When considering what university or trade school to choose, it's useful to look at salaries for each of these specialty areas specific to the state where you may end up.
| | | | |
| --- | --- | --- | --- |
| Job Type | Total in Florida | Average Hourly Wage | Average Annual Salary |
| Automotive Service Technicians and Mechanics | 45,810 | $18.59 | $38,660 |
| Automotive Body and Related Repairers | 9,430 | $19.79 | $41,170 |
| Automotive Glass Installers and Repairers | 1,080 | $17.31 | $36,000 |
| Bus and Truck Mechanics and Diesel Engine Specialists | 10,950 | $22.00 | $45,750 |
Directory of Florida Schools
Featured Trade Schools
American Advanced Technicians Institute
Programs:
Automotive Technology
Advanced Automotive Technology
Automotive Transmission
and more…
Sheridan Technical College
Programs:
Advanced Automotive Technology
Automotive Service Technologies
Audi, Ford, General Motors Technician Training
and more…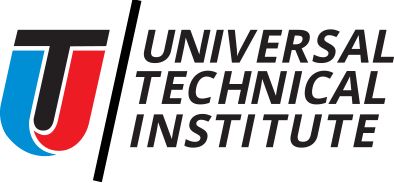 Universal Technical Institute
Programs:
Automotive Technology
Motorcycle Technician
Diesel Technology
Marine Technology
15 Different Manufacturer Specializations
and more…
All Mechanic Schools in Florida
School
Address
Programs
Admissions Info
8813 Western Way
Jacksonville, FL 32256
Automotive Technology
Diesel Technology
2001 Kurt St.
Eustis, FL 32726
Automotive Service Technology
Diesel Systems Technician
Automotive Collision Technology
8620 S Orange Blossom Trail
Orlando, FL 32809
Automotive Mechanics
Racing Mechanics
Diesel Mechanics
500 N Appleyard Drive
Tallahassee, FL 32304
Automotive Drivetrain Technician
Automotive Electrician Technician
More…
1201 W Main Street
Inverness, FL 34450
Automotive Service Technology
Automotive Collision Technology
Welding Technology
7825 Campus Drive
New Port Richey, FL 34653
Automotive Service Technology
Automotive Collision Technology
Automotive Service Excellence
Multiple Campuses
Automotive Service Technology
Automotive Collision Technology
Welding Technology
Multiple Campuses
Industrial Technology
Automotive Service Technology
Welding Technology
Multiple Campuses
Automotive Service Technology
Industrial Technologies
Advanced Manufacturing Technology
18150 Murdock Circle
Port Charlotte, FL 33948
Automotive Service Technology
6500 Nova Drive
Davie, FL 33317
Automotive Collision Technology
Automotive Service Technologies
Welding Technology
4700 Coconut Creek Parkway
Coconut Creek, FL 33063
Advanced Automotive Service
Toyota Service Technician
Automotive Service Technology
Automotive Collision Technology
Multiple Campuses
Automotive Service Technology
Basic Diesel Service Technology
Diesel Service Technology
Available Grants & Scholarships
Nationwide Scholarships and Grants
| | | | |
| --- | --- | --- | --- |
| Automotive Scholarships and Grants | Location | Description | Deadline |
| Future Mechanic Grant | Nationwide | Up to $1,000 for aspiring auto mechanics | 12/1/2019 |
| Andrew Piech Memorial Scholarship | Nationwide | Up to $2,200 for graduates of New Mexico high school | June each year |
| Mike Rowe Work Ethic Scholarship | Nationwide | Full-Tuition paid for eligible students | March each year |
| Federal Pell Grants | Nationwide | Up to $6,195, for low-income households | Varies |
| Federal Supplemental Educational Opportunity Grant (FSEOG) | Nationwide | Various, for low-income households | Varies |
| Automotive Aftermarket Scholarship | Nationwide | Various, one application for many scholarships | March each year |
| Berto Diaz Engineering Scholarship | Nationwide | Up to $1,000 for Mechanical Engineering Students | January each year |
| BMW/SAE Engineering Scholarship | Nationwide | Up to $6,000 paid annually in $1,500 increments | March each year |
| Brent Strohmeyer Memorial Foundation Scholarship | Nationwide | Up to $400 for eligible students | April each year |
| GMiS Scholars Program | Nationwide | Various, for underrepresented students in tech | April each year |
| SMA Native American STEM Scholarship | Nationwide | Up to $1,500, for Native American STEM students | June each year |
| Viceroy Auto Trans Scholarship | Nationwide | Up to $1,000 for eligible students | March each year |
| Automotive Hall of Fame Educational Fund | Nationwide | Up to $2,000 for eligible students | June each year |
| Clunker Junker Cash for Cars and College Scholarship | Nationwide | Up to $1,000 for eligible female students | Varies |
| SEMA Memorial Scholarship Fund | Nationwide | Up to $5,000 for eligible students | March each year |
| Edward D. Hendrickson/SAE Engineering Scholarship | Nationwide | Up to $4,000 for eligible students distributed in $1,000 increments for four years | March each year |
| TMC/SAE Donald D. Dawson Technical Scholarship | Nationwide | Up to $6,000 for eligible students distributed in $1,500 increments for four years | March each year |
| Fred M. Young Sr./SAE Engineering Scholarship | Nationwide | Up to $4,000 for eligible students distributed in $1,000 increments for four years | March each year |
| Tau Beta Pi/SAE Engineering Scholarship | Nationwide | Up to $1,000 for eligible students | March each year |
| Yanmar/SAE Scholarship | Nationwide | Up to $1,000 for eligible students | March each year |
| Horatio Alger Association CTE Scholarships | Nationwide | Up to $2,500 for eligible students | June each year |
| AmericanMuscle Automotive Scholarship | Nationwide | Up to $2,000 for eligible students | June & October each year |
| Imagine America Foundation - High School Scholarship | Nationwide | Up to $1,000 for eligible students | December 31 of Graduation Year |
| Imagine America Adult Skills Education Program | Nationwide | Up to $1,000 for eligible students | No Deadline |
| Imagine America Military Award Program | Nationwide | Up to $1,000 for eligible students | No Deadline |