Mechanic Schools in Arizona
Auto Mechanic Schools in Arizona
Whether you're looking to start your career in automotive, diesel motorcycle or grow your mechanical skill set, Arizona is a great place to start your search. With dozens of mechanic schools in Arizona, beautiful weather and growing demand for skilled technicians, your future in the Grand Canyon State may be closer than you think. In fact, Arizona has one of the fastest growing city's in the nation, Phoenix. Phoenix is a great city to start your automotive career, find mechanic schools in Phoenix.
List of Auto Mechanic Schools in Arizona
Arizona Automotive Institute, Glendale, AZ
Arizona Western College, Yuma, AZ
East Valley Institute of Technology, Mesa, AZ
Eastern Arizona College, Thatcher, AZ

Gateway Community College, Phoenix, AZ

Mesa Community College, Mesa, AZ

Motorcycle Mechanics Institute, Phoenix, AZ

Northland Pioneer College, Show Low, AZ

Universal Technical Institute, Avondale, AZ
Working as an Auto Mechanic in Arizona
The job market in Arizona is as strong as ever for aspiring mechanics that have graduated from an automotive program. According to the Bureau of Labor Statistics (BLS), the average annual wage for automotive service technicians and mechanics in Arizona is $42,910, with the top 10% earning $65,000 per year. The BLS also shows over 14,000 jobs for technicians and mechanics in Arizona. Mechanic employment per 1,000 jobs is higher in Arizona that most other states in the country, including larger states like California and New York. According to Labor Market Information (LMI), Arizona is expected to see a 7.7% increase in mechanic jobs by 2026, which outpaces the national projection of 6.6%.
With projected growth in the industry, hiring and a solid salary for auto technicians, Arizona is a great state to start or continue your automotive career. In addition to the number of jobs, the type of jobs are also abundant. Arizona is home to a half dozen Fortune 500 companies as well as thousands of small businesses in the automotive field. Regardless of what you want to do with your career, you should be able to find options in Arizona. The most common automotive careers in Arizona include:
| | | | |
| --- | --- | --- | --- |
| Job Type | Total in Arizona | Average Hourly Wage | Average Annual Salary |
| Automotive Service Technicians and Mechanics | 13,180 | $19.18 | $39,890 |
| Automotive Body and Related Repairers | 2,560 | $22.74 | $47,290 |
| Automotive Glass Installers and Repairers | 500 | $16.19 | $33,670 |
| Bus and Truck Mechanics and Diesel Engine Specialists | 5,090 | $20.95 | $43,580 |
Directory of Arizona Schools
Featured Trade Schools in Arizona
Arizona Western College
Programs:
Automotive Technology
Automotive Brakes and Suspension
Auto Electrical and AC
Automotive Powertrains
and more…
Arizona Automotive Institute
Programs:
Automotive Service Technology
Diesel – Heavy Truck
Combination Welding
and more…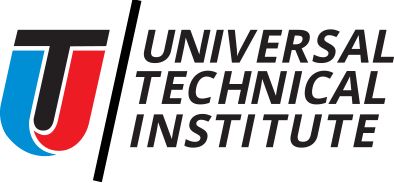 Universal Technical Institute
Programs:
Automotive Technology
Motorcycle Technician
Diesel Technology
Welding Technology
and more…
All Mechanic Schools in Arizona
School
Address
Programs
Admissions Info
615 N Stadium Avenue
Thatcher, AZ 85552
Automotive Service Consultant
Automotive Technology
Automotive Technician
Automotive Maintenance
1245 East Buckeye Road
Phoenix, AZ 85034
Automotive Technology
Honda and Toyota Technician Programs
Auto Body Technology
108 North 40th Street
Phoenix, AZ 85034
Automotive Technology
Honda and Toyota Technician Programs
Auto Body Technology
1601 W Main Street
Mesa, AZ 85201
Automotive Technology
Classic Automotive Restoration
Collision Repair
Diesel Technologies
7110 East McKellips Road
Mesa, AZ 85207
Automotive Technology
Automotive Performance
Caterpillar Technician
1833 West Southern Ave
Mesa, AZ 85202
Automotive Technology
Automotive Performance
Caterpillar Technician
1400 N. Lumberman's Loop
Show Low, AZ 85901
Automotive Technology
6000 W Olive Ave
Glendale, AZ 85302
Automotive Chassis
Automotive Engine and Drive Trains
Automotive Engine Performance
Automotive Technology
GM, Ford, and Fiat Programs
Automotive Grants & Scholarships
Nationwide Scholarships and Grants
| | | | |
| --- | --- | --- | --- |
| Automotive Scholarships and Grants | Location | Description | Deadline |
| Future Mechanic Grant | Nationwide | Up to $1,000 for aspiring auto mechanics | 12/1/2019 |
| Andrew Piech Memorial Scholarship | Nationwide | Up to $2,200 for graduates of New Mexico high school | June each year |
| Mike Rowe Work Ethic Scholarship | Nationwide | Full-Tuition paid for eligible students | March each year |
| Federal Pell Grants | Nationwide | Up to $6,195, for low-income households | Varies |
| Federal Supplemental Educational Opportunity Grant (FSEOG) | Nationwide | Various, for low-income households | Varies |
| Automotive Aftermarket Scholarship | Nationwide | Various, one application for many scholarships | March each year |
| Berto Diaz Engineering Scholarship | Nationwide | Up to $1,000 for Mechanical Engineering Students | January each year |
| BMW/SAE Engineering Scholarship | Nationwide | Up to $6,000 paid annually in $1,500 increments | March each year |
| Brent Strohmeyer Memorial Foundation Scholarship | Nationwide | Up to $400 for eligible students | April each year |
| GMiS Scholars Program | Nationwide | Various, for underrepresented students in tech | April each year |
| SMA Native American STEM Scholarship | Nationwide | Up to $1,500, for Native American STEM students | June each year |
| Viceroy Auto Trans Scholarship | Nationwide | Up to $1,000 for eligible students | March each year |
| Automotive Hall of Fame Educational Fund | Nationwide | Up to $2,000 for eligible students | June each year |
| Clunker Junker Cash for Cars and College Scholarship | Nationwide | Up to $1,000 for eligible female students | Varies |
| SEMA Memorial Scholarship Fund | Nationwide | Up to $5,000 for eligible students | March each year |
| Edward D. Hendrickson/SAE Engineering Scholarship | Nationwide | Up to $4,000 for eligible students distributed in $1,000 increments for four years | March each year |
| TMC/SAE Donald D. Dawson Technical Scholarship | Nationwide | Up to $6,000 for eligible students distributed in $1,500 increments for four years | March each year |
| Fred M. Young Sr./SAE Engineering Scholarship | Nationwide | Up to $4,000 for eligible students distributed in $1,000 increments for four years | March each year |
| Tau Beta Pi/SAE Engineering Scholarship | Nationwide | Up to $1,000 for eligible students | March each year |
| Yanmar/SAE Scholarship | Nationwide | Up to $1,000 for eligible students | March each year |
| Horatio Alger Association CTE Scholarships | Nationwide | Up to $2,500 for eligible students | June each year |
| AmericanMuscle Automotive Scholarship | Nationwide | Up to $2,000 for eligible students | June & October each year |
| Imagine America Foundation - High School Scholarship | Nationwide | Up to $1,000 for eligible students | December 31 of Graduation Year |
| Imagine America Adult Skills Education Program | Nationwide | Up to $1,000 for eligible students | No Deadline |
| Imagine America Military Award Program | Nationwide | Up to $1,000 for eligible students | No Deadline |
Arizona Specific Scholarships and Grants